Lady Leviathan- Summersalt Festival Inflatable Art Installation
Lady Leviathan was commissioned for Summersalt Festival to breach out of the Hamer Hall building of the Arts Centre. These giant Inflatable tentacles elude to a the fact that a much bigger creature lures inside.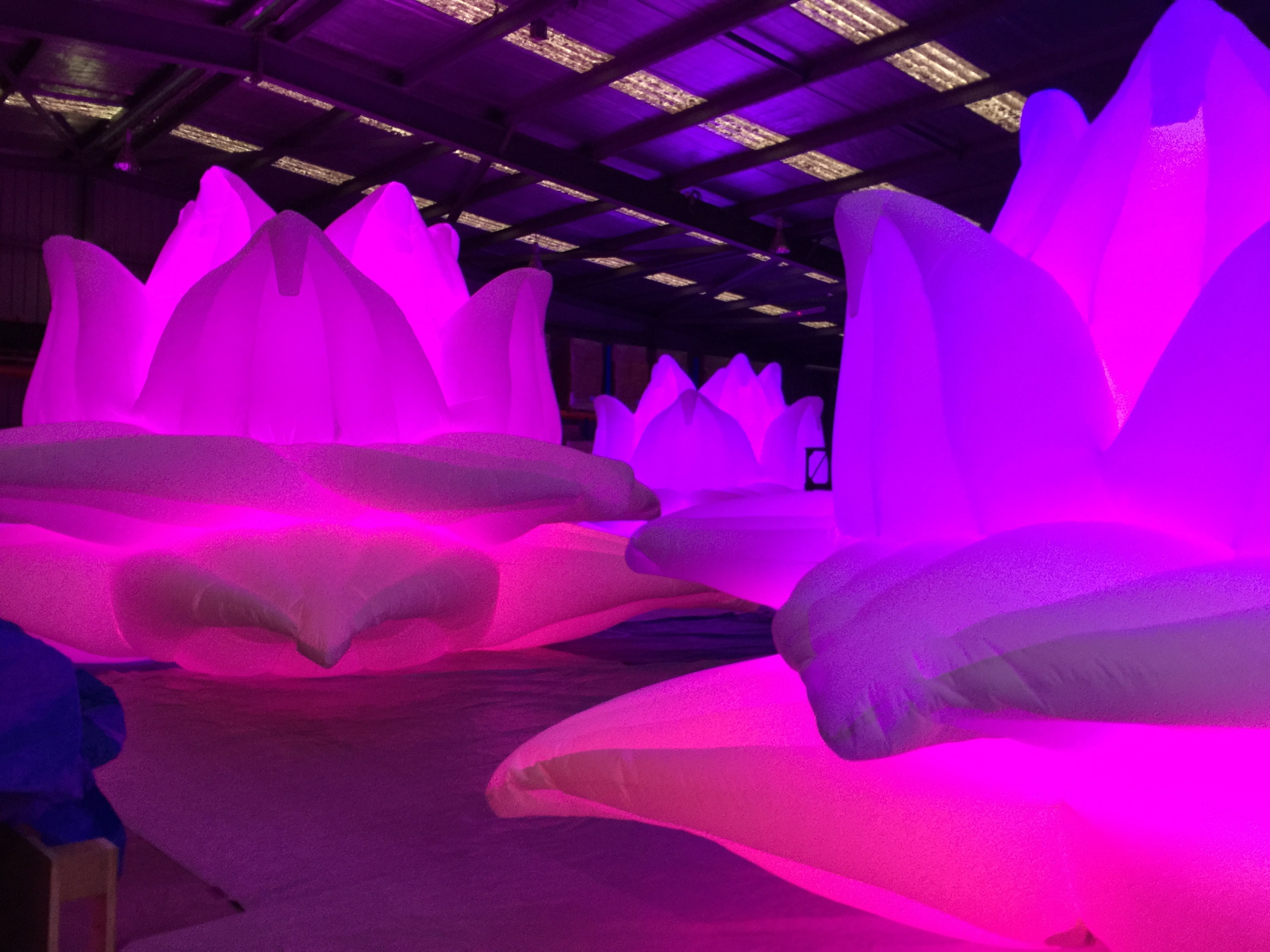 Lighting tests for Lotuses
Making sure the lighting is perfect these inflatable lotus blossoms were internally lit using LED floods.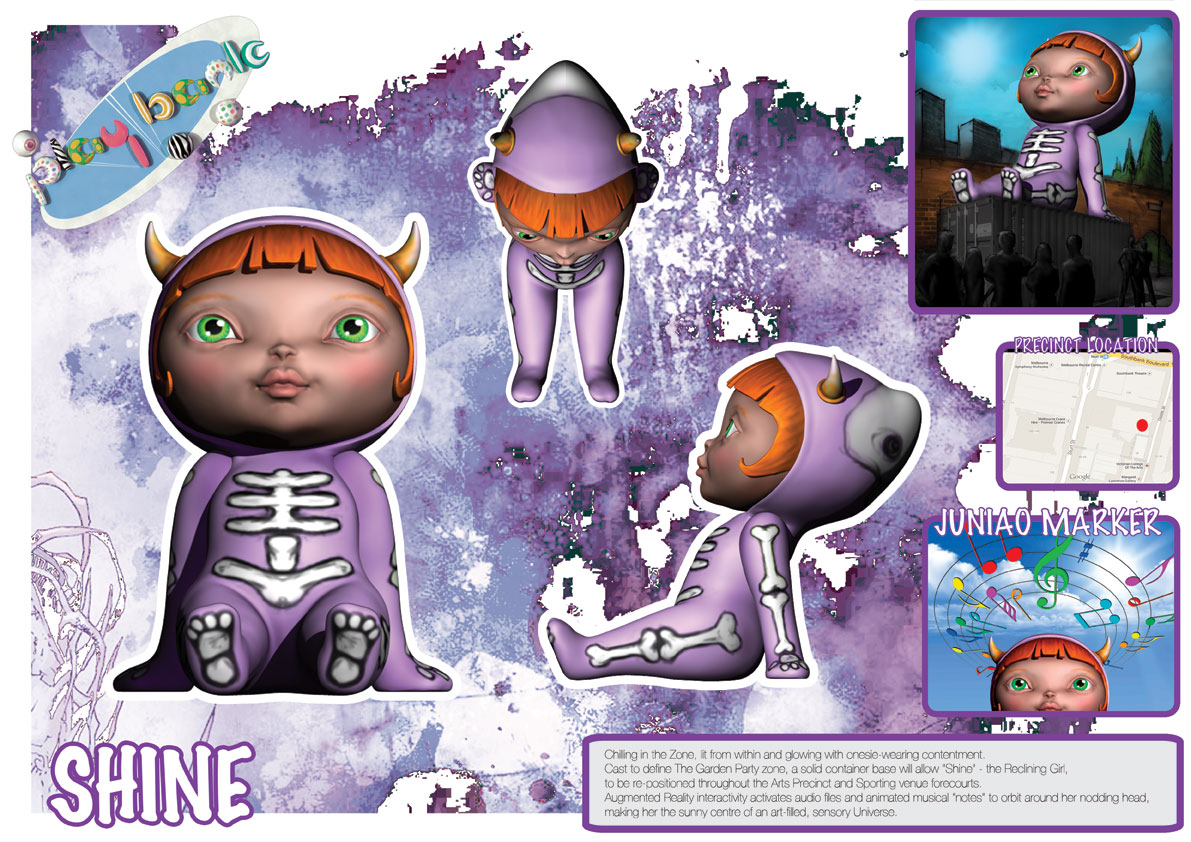 Shine - Design and Concept
We can offer a complete design service from concept through to finished product. Don't know what you want, let us design it for you. Using CAD to realise ideas and create our patterns, we pride ourselves on your product being exactly what you want.
Activate your space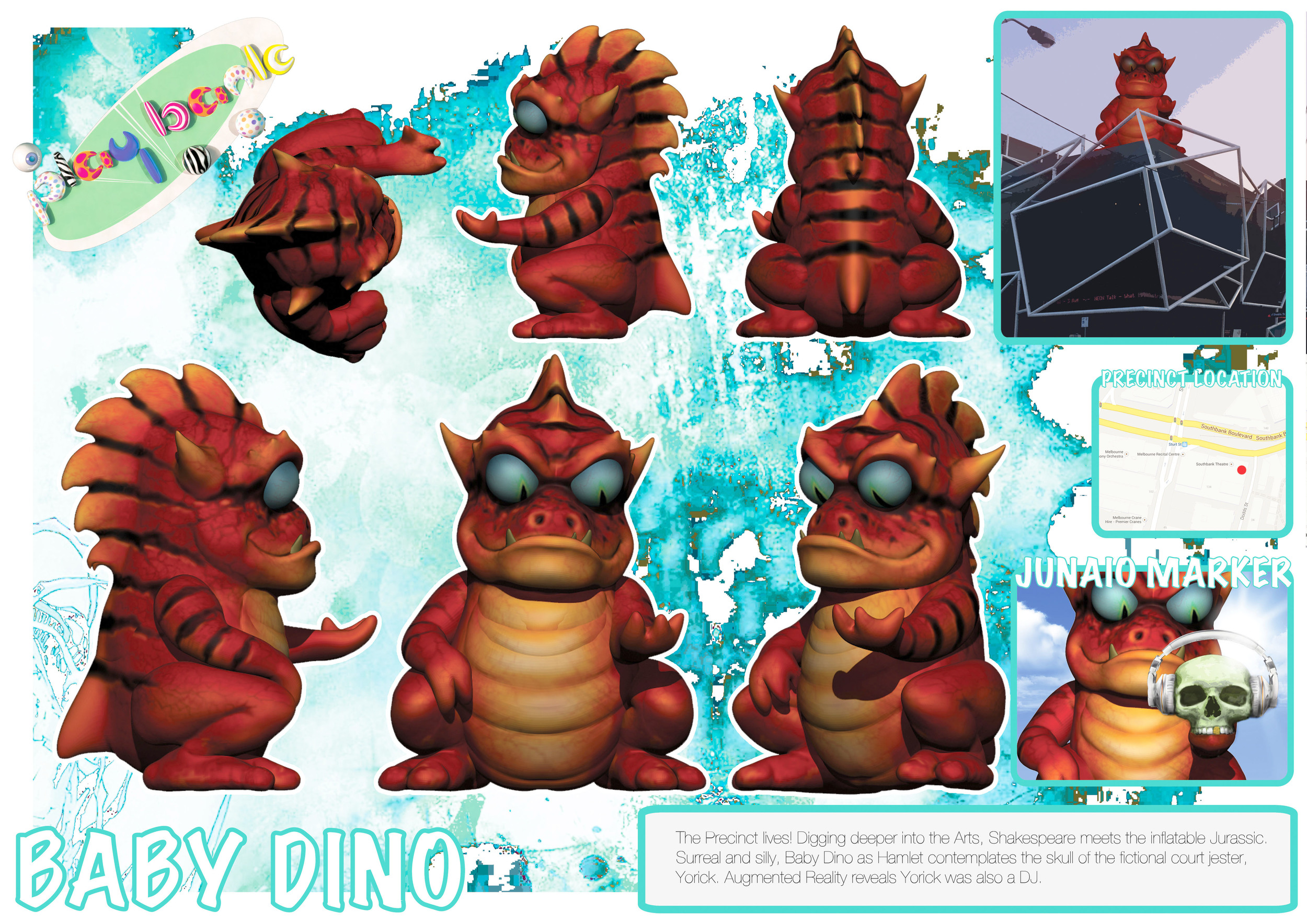 Puck the Baby Dinosaur
Summersalt Festival 2015 inflatable art installation on top of the MTC.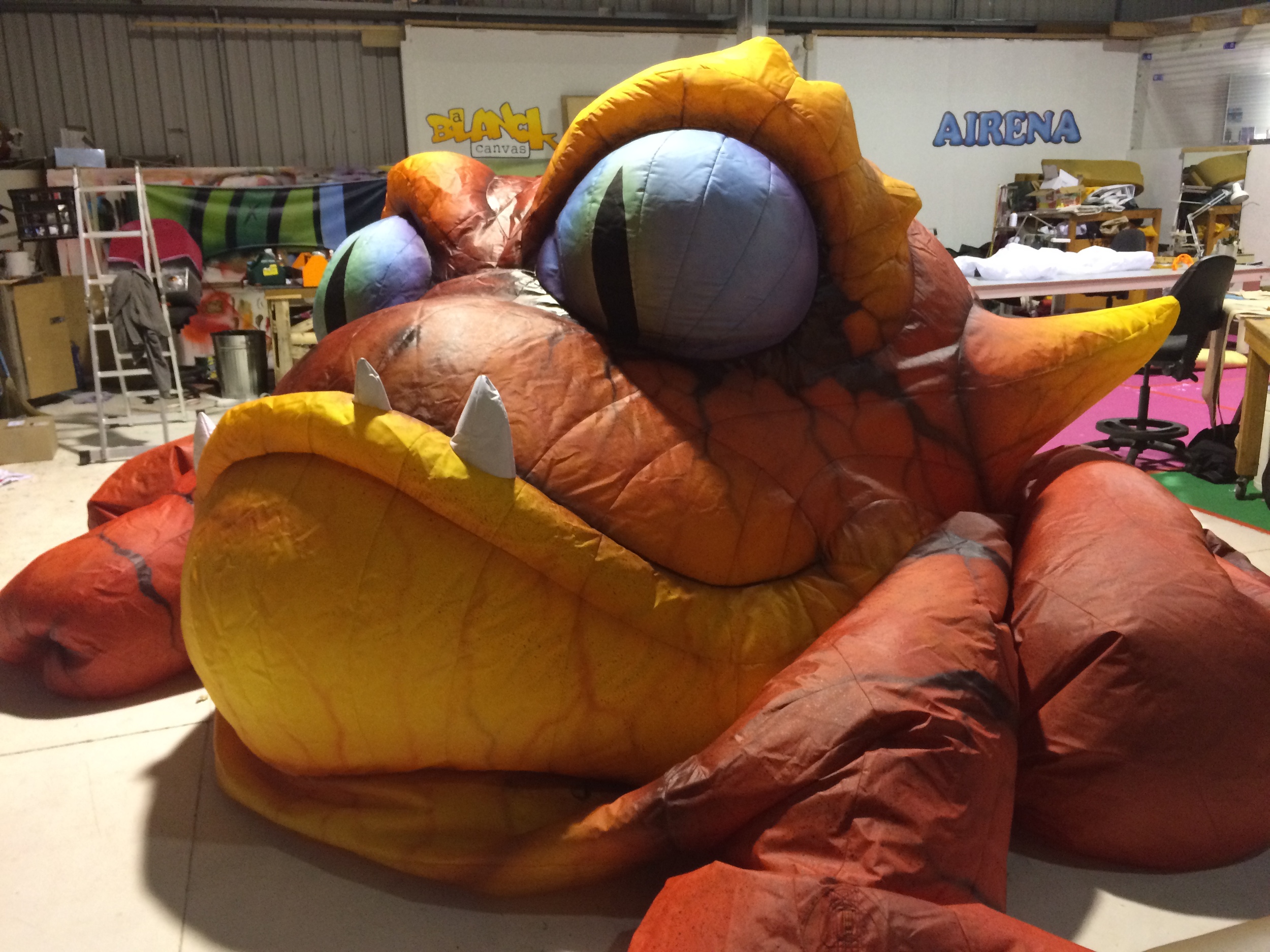 Inflatables can pack down small for transport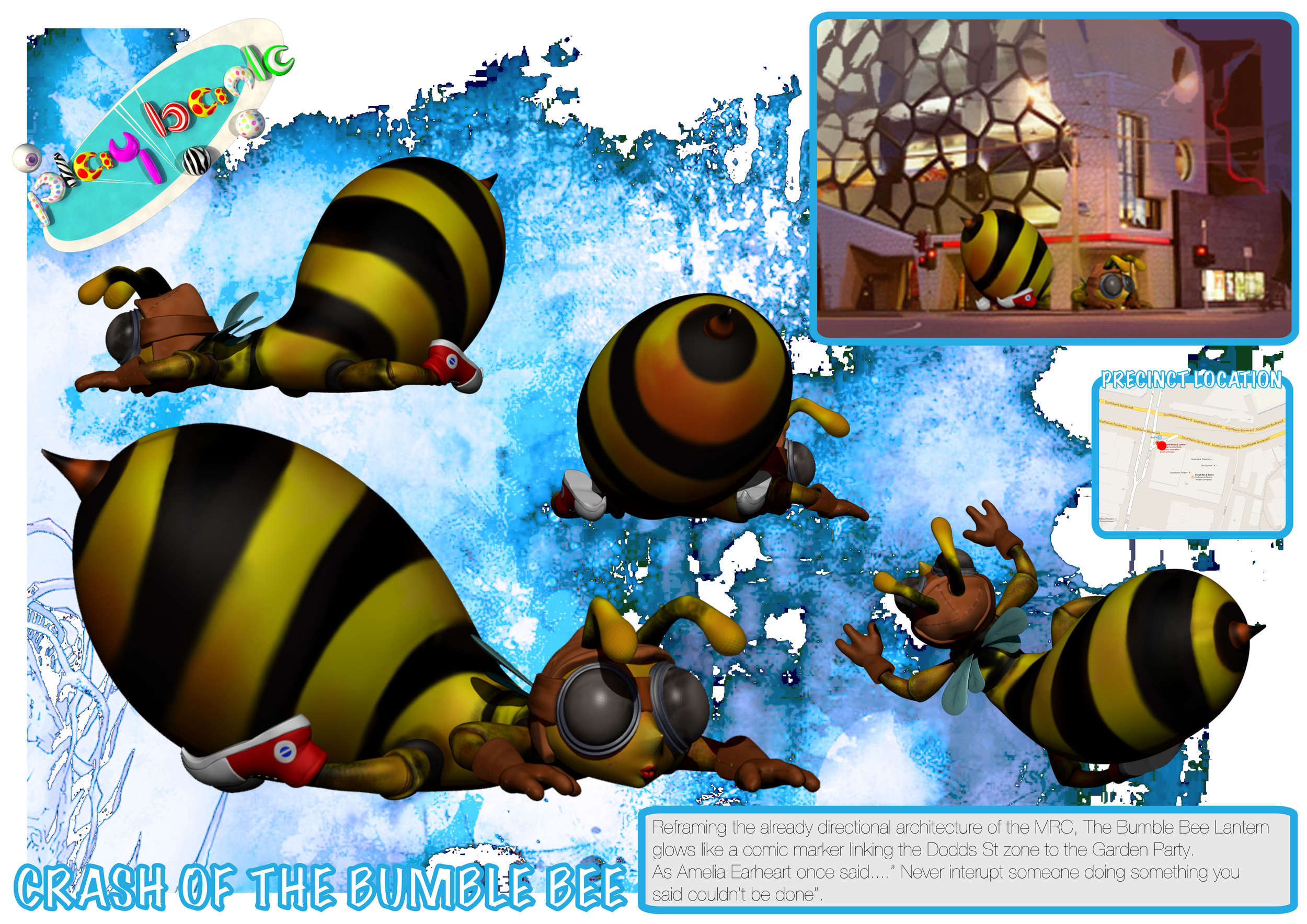 Crash of the Bumble Bee
Summersalt Festival 2015 inflatable art installation at the Melbourne Recital Centre.